Who was Nobby?
Not many "youngsters" have heard of "Nobby" Clark, but if you know who he is you'll smile at the guise of my "mechanic". I'm just flattering myself because if I ever get to be half as good at 'bike mechanic-ing as him then I'll be twice as good as I am now. So says the legend, Nobby and I have never met but what a rare wee blether that would be.
The unfortunate news is Legendary mechanic Nobby Clark passed away on Saturday morning 16th December 2017, aged 81, after a long illness.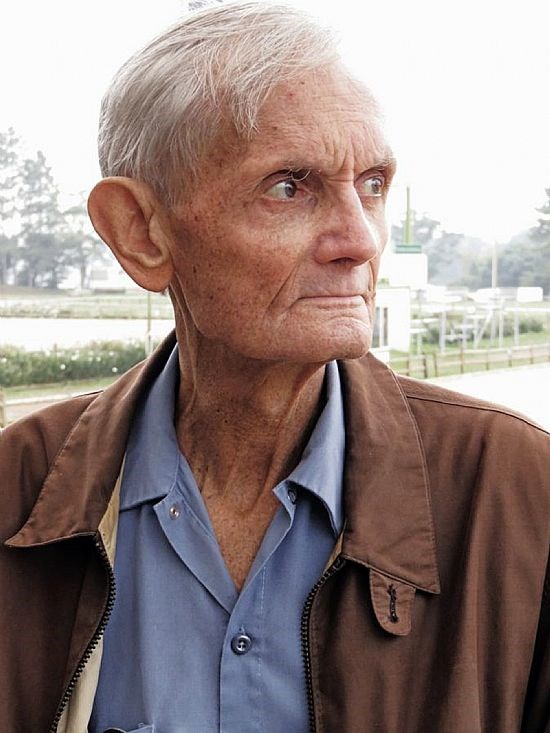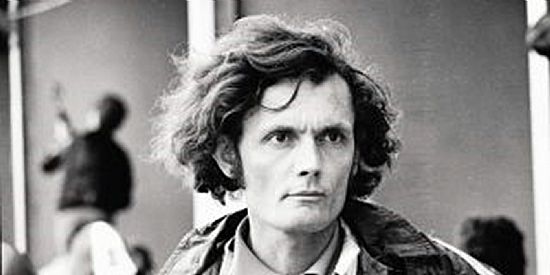 That man was Derek "Nobby" Clark.

(thanks to http://hof.motorcyclemuseum.org/halloffame/detail.aspx?RacerID=454)
"Nobby" was born in September 1936, in Bulawayo, Zimbabwe (formerly Rhodesia). He studied engineering at Bulawayo Technical High School and did his apprenticeship for Rhodesia Railways. As a vibrant motorcycling counterculture developed in Zimbabwe, "Nobbys'" high-school friend, Gary Hocking, built a reputation on the streets of Bulawayo then on local racetracks. Hocking's exploits ultimately took him to Europe, and he encouraged "Nobby" to follow.

The list of greats who "Nobby" has worked with reads like a Who's Who of champions. It includes Mike Hailwood, Giacomo Agostini, Kel Carruthers and Kenny Roberts. In addition to 17 FIM Grand Prix world titles, earned in classes ranging from 50cc to 500cc, "Nobby" contributed to winning three Daytona 200s, one Daytona 100, four Imola 200s and eight Italian championships.

"This was a great surprise," "Nobby" says of his coming induction. "It's a great honour to be inducted. With many of the guys I worked for already in the Hall of Fame, all I can say is I know I'm in good company."

"Nobby" not only excelled at the highest level, tuning for some of history's greatest racers, but also worked with racing's most memorable personalities.

"Of course they all loved to race," he says. "Mike, especially, loved to race and more than Kenny and more than Ago, the money didn't come into it with Mike. He just loved to race. If he could have raced seven days a week, he would have done that".
"Kenny: I respect him for coming in from America and winning," "Nobby" continues. "It was different in every way, a different league a different culture. But Kenny adapted and progressed and he represented the vanguard of American riders coming to Europe."

In 1960, Hocking got a ride with MV Agusta and hired "Nobby" as his tuner. That year, Hocking was runner-up in 125, 250 and 350cc FIM World Championships. In 1961, he won the 350 and 500cc titles.

"Nobby" went to work for the factory Honda team and Jim Redman (after Hocking's death in a Formula One car crash in 1962). He stayed with Honda, where he worked with Hailwood, and then joined a Yamaha satellite team in 1971. In 1972, he joined the Yamaha factory team.

Derek "Nobby" Clark was inducted into the AMA Motorcycle Hall of Fame in 2012.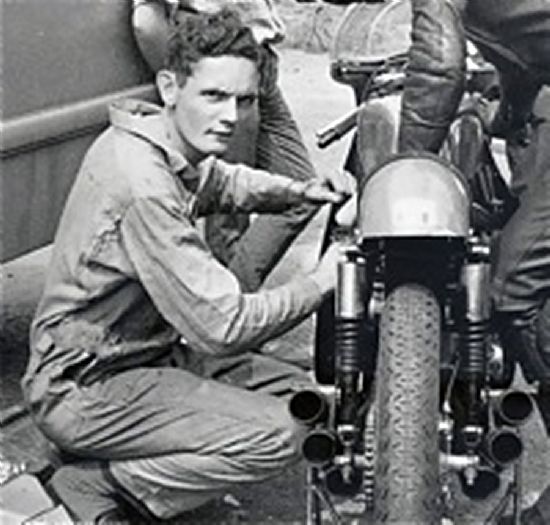 There's a good article here http://amcn.com.au/editorial/racing-legend-nobby-clark/