About me
I started playing with 'bikes in 1966 in Fraserburgh, Aberdeenshire I was too young to ride one and my thanks to Jamsie Henderson and his pals for letting me get in the way and ask questions "doon the 'bike shed" on the pier.
More thanks to Davie Wilmott for letting me pick up a spanner (whitworth ?) and allowing me to help him work on his BSA Super Road Rocket.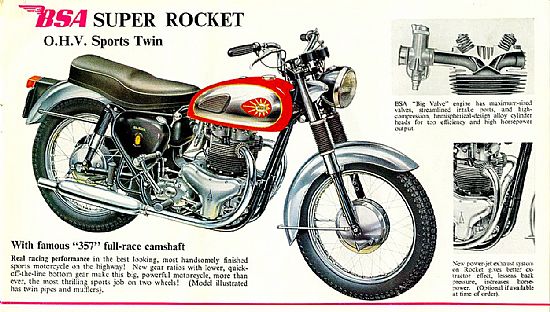 When I reached 15 I bought a non-running Ariel Arrow for £12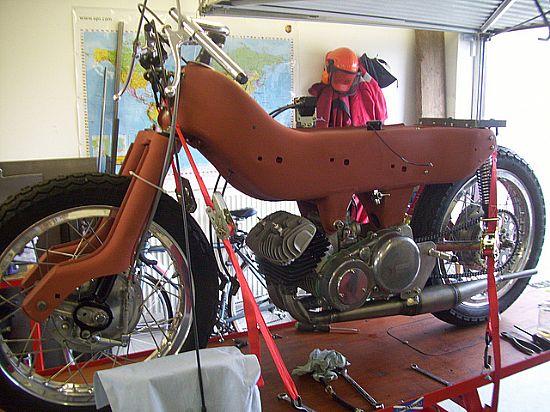 and attempted to convert it into a cáfe racer with nae luck.
Feeling under pressure and fed up with getting the Edinburgh Corporation Bus to work each morning I parted with £7 and bought a Lambretta 125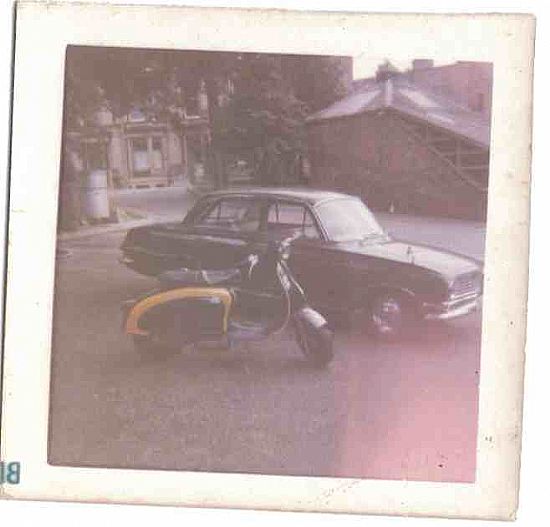 with a great paint scheme, and quite good at wheelies.

It got me around but....... as I wasn't a mod AND the rest of the lads had real bikes I sold the scooter (for £7 to a bloke in Cramond) and bought a K4 from Angus Campbell in Dunfermline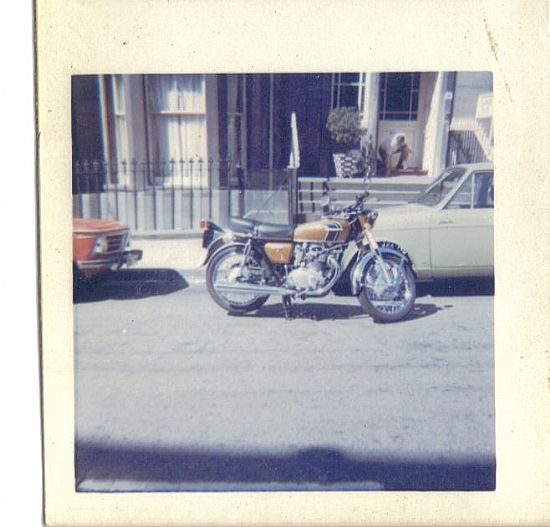 for £300........WOW.
It lasted a few months and was totally reliable, but it was a 250 with 'L' plates (nae guid) so my bike test was passed at Broomhouse and a 350 Tiger 90 was bought for about £150 (I think)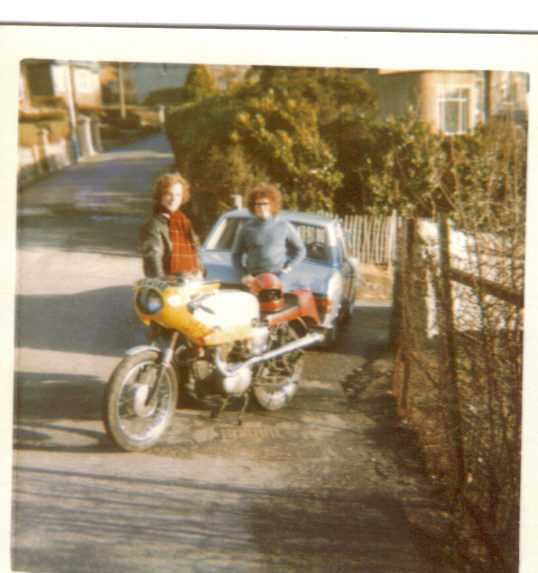 (the other bloke's my brother) and we moved to Oban. I worked in the Argylle garage in those days and thanks to Bob Wylie for helping / letting me dismantle the Tiger 90 and rebuilding it as a Tiger 100 (with Daytona pistons and a REALLY thick head gasket 'coz the pistons were hitting the spark plugs)............it also grew a set of Bonnie forks with a "comical" hub and TWIN LEADING SHOE front brake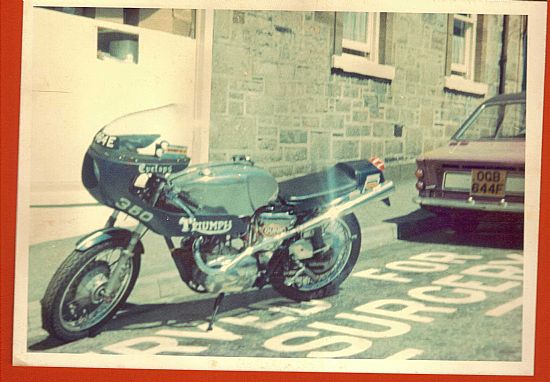 By this time John Stoddart has opened his motorbike shop in Oban and I bought my first 400 four there but I don't have any piccies of HSB 400N only piccies of MSB 70R (a Yoshimua 460)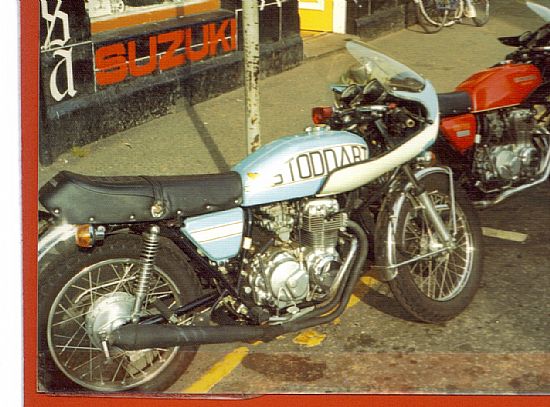 which replaced the first 400, and on which I had reasonable success in the unlimited production races at Knockhill, East Fortune and Silloth.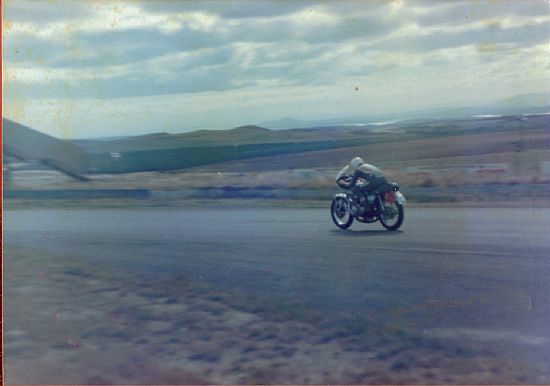 I am very grateful to John for introducing me to bike racing and all the help and advise he gave me to actually take part. His father David had been a shift supervisor at Rolls-Royce in Hillington. I think he elected to take early retirement which allowed him and his wife Joan to move Oban around 1976 and help John set up the bike shop.
David was also a keen biker with expansive engineering knowledge, he also had a great "Glasgow" sense of humour and I had great fun working there.
Youthfullness took me to marine and general engineering at Oban Engineering managed by Donald Harper. We became great pals and I have to say he was one of the most proficient engineers and leaders of men I have ever met. I learned to weld, operate cranes, fabricate, dig holes with diggers, work with the engineering crews on-board Cal Mac ferries, you name it. And not a health and safety punter for miles.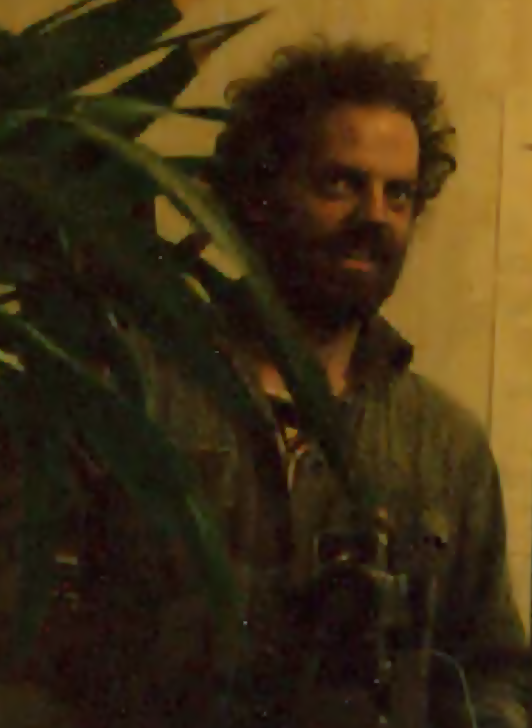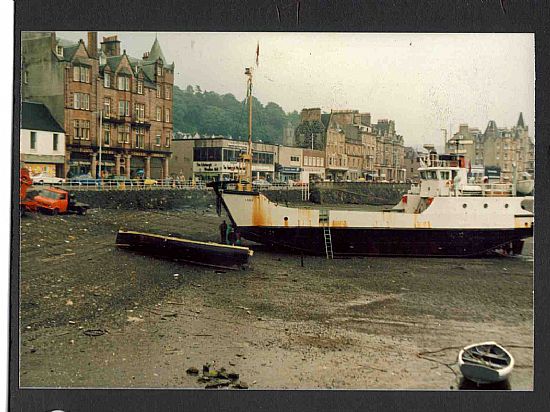 Donald was into rally cars, what a laugh we had putting first a Lotus Cortina engine then a V8 Rover into a Hillman Imp.......crazy?........YUP !!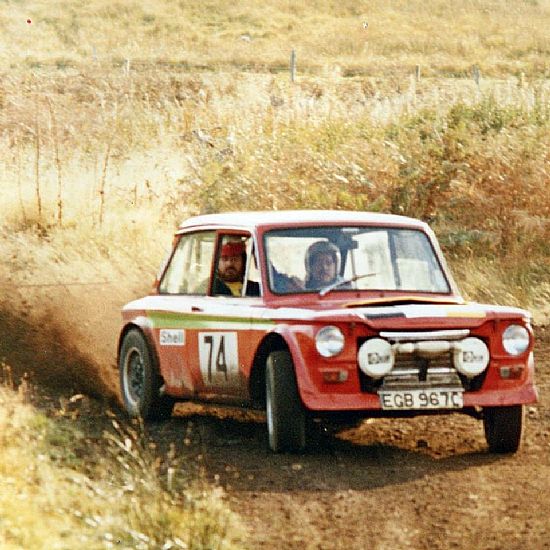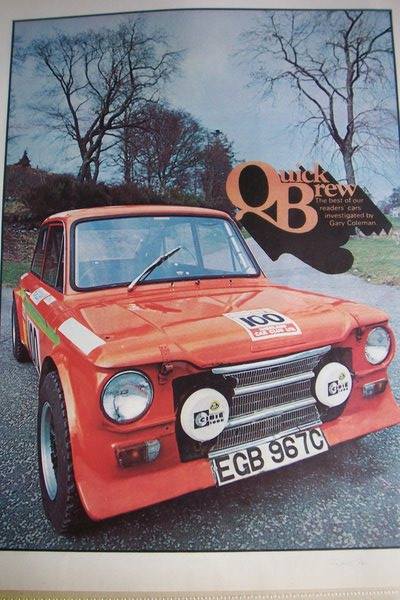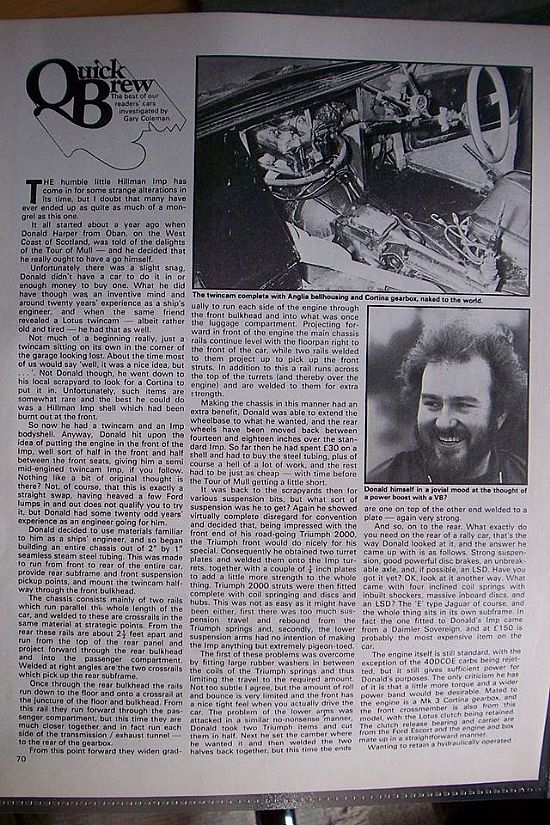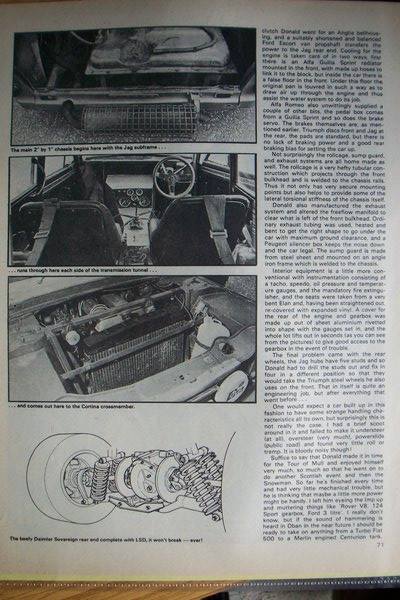 At that time I was helping Steve Bradley (who lived in Fort William) at the Scottish Championship bike meetings which is where I met Geordie Linder. He was looking for someone to mechanic/pit for him at the 1978 Manx Grand Prix which is where I cut my IoM TT teeth on Geordies TZ 750 Yam...........no less, my knees are still trembling (pun intended) at the thought of the three or four Knockhill laps I managed.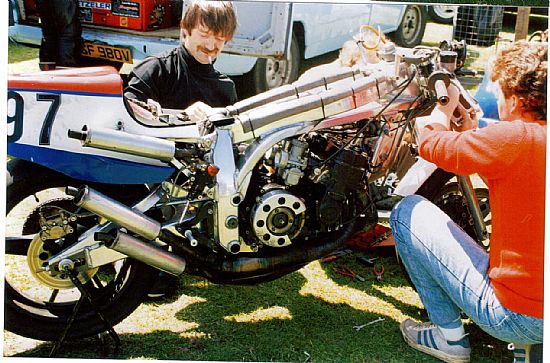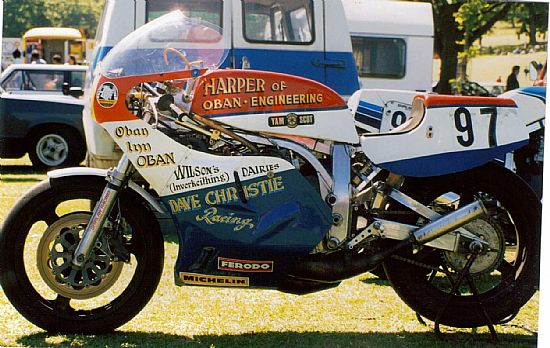 The following year Doug Gordon Motorcycles gave Geordie an RG500 for the manx and that was the first one he won, megga excitement in the pits that day!! 8.8 seconds after 226 miles and 6 laps with 2 pit stops.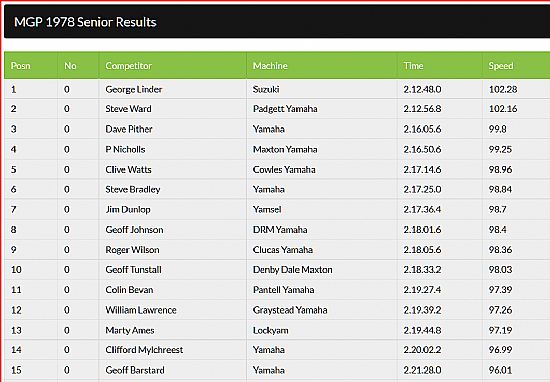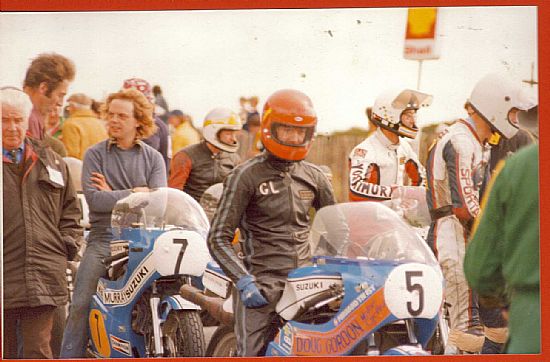 Oil rig money lured me to far flung places for a few years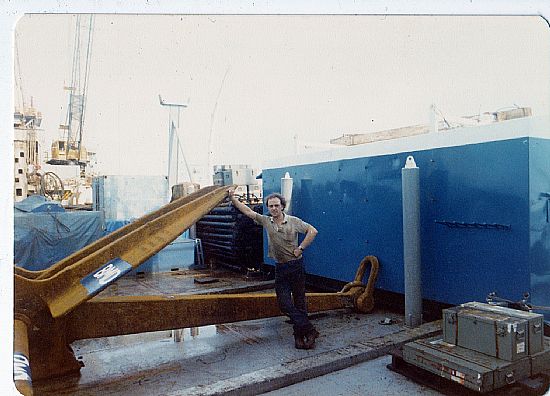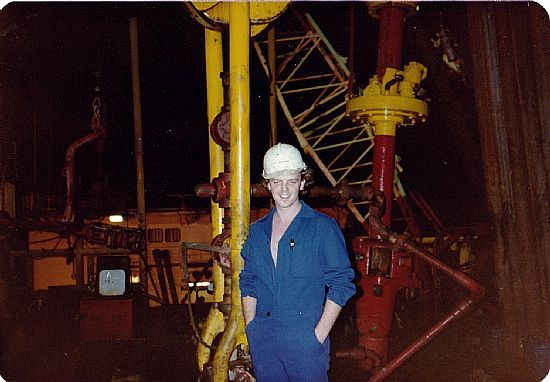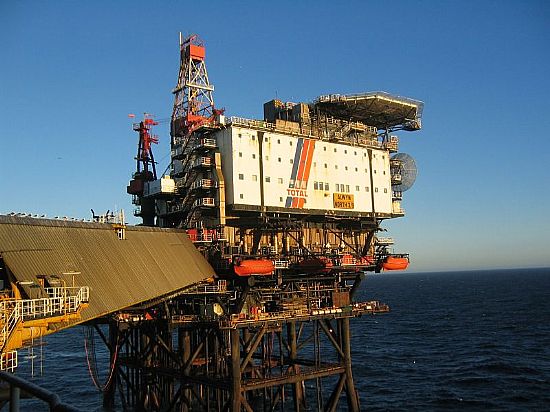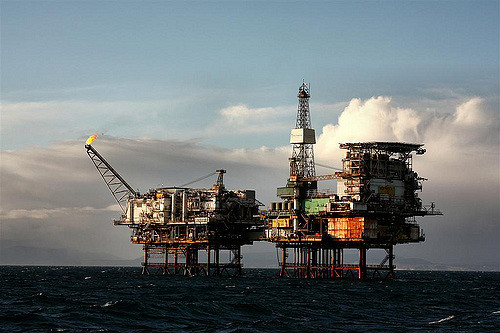 Around 1989 I got involved with aeroplanes